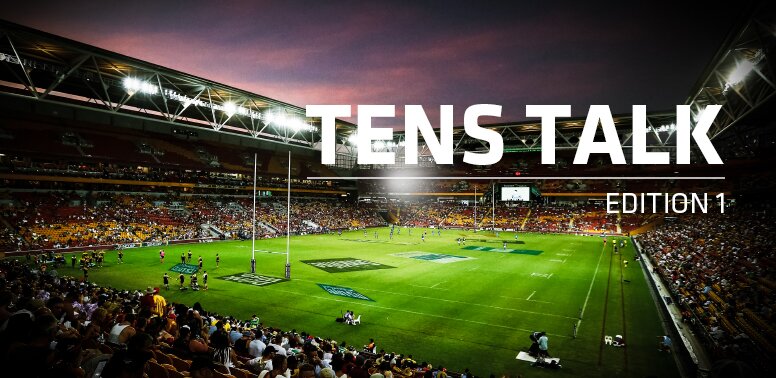 Welcome to your first edition of Tens Talk, which provides you with inside information on Teams, Players and the Tournament.
In this edition we profile the hosts – your Queensland Reds, the French (with a Kiwi twist) – Section Paloise and the surprise packets from last year – the Japanese Panasonic Wild Knights. Plus we look at the women's tournament with a focus on the NSW Waratah Women.
QLD Reds
The home team of the Brisbane Tens enjoyed a number of highlights in 2017's debut event, recovering from a slow start on day one to reach the quarter finals, only to be narrowly knocked out of contention by eventual champions the Chiefs. With a host of old faces gone and a new coach in dual code legend and former All Black Brad Thorn, the Reds will be out to prove a number of points when they kick off their 2018 at Suncorp Stadium.
Player to Watch – Samu Kerevi: The Wallaby centre is something of a veteran now in the Reds line up, despite having just four years of Super Rugby under his belt. One of the standouts for the Reds in year one, the 186cm, 108kg wrecking ball will no doubt enjoy the wide open spaces of Tens rugby again this time around.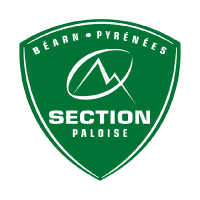 Section Paloise
Section Paloise – or Pau, as they are better known – make their Brisbane Tens debut in 2018 and with them they will carry the hopes of rugby's traditional European power base. But despite hailing from France's deep south, gallic flair will take a back seat to Kiwi consistency with their side to feature All Blacks Conrad Smith, Colin Slade, Tom Taylor, Benson Stanley, Jamie MacKintosh, Frank Halai and Carl Hayman, as well as former Wallaby skipper Ben Mowen.
Player to Watch – Carl Hayman: At 38 and with a day job on Pau's coaching staff, the man once rated the world's best tight head prop makes a comeback of sorts as Pau's wildcard for the Tens. However Carl Hayman is no stranger to the playing field, still lining up regularly in France's Federal 3 competition.
Panasonic Wild Knights
Robbie Deans' Panasonic Wild Knights return for a second shot at the Tens having proved the surprise packet of 2017, where they reached the quarter finals stage. The men from southern Tokyo come into the Tens off a recent Top League Final loss to Suntory, and will have the likes of Berrick Barnes, Daniel Heenan and Digby Ioane to call upon in Brisbane.
Player to Watch – Digby Ioane: Despite rapidly approaching veteran status – he's played for three teams on display at the Tens, including for the Crusaders at the 2017 event – former Wallaby Digby Ioane still has the capacity to light up his former home town with pace and skill wide out for the Wild Knights.
NSW Waratahs Womens
The ladies from NSW took bragging rights in 2017, defeating their arch rivals from the north 5-0 on day two after the two sides finished locked at 10-apiece in their first up hit out a day earlier. With Melbourne and the Brumbies joining the Tahs and Reds in an expanded Women's competition in 2018, look for NSW to try to set the running again.
Rugby Tens Fun Fact
Tens Rugby dates back to 1967, when it was introduced by the Combined Old Boys Rugby Association of Malaysia as a way for Asian players to compete against those from traditional rugby nations. The competition created back then – the COBRA Tens – continues to this day and has been contested by teams from Australia, Fiji, New Zealand, South Africa, Singapore and the UK.
Brisbane Global Rugby Tens
Dates: Friday 9 and Saturday 10 February, 2018
Venue: Suncorp Stadium, Brisbane
Gates Open: 1:45pm Friday / 12:45pm Saturday
Tickets: ticketek.com.au/brisbanetens
Talk of the Tens
FOX Sports
Auckland Blues call up great Carlos Spencer as wildcard for Brisbane Tens
2 Nov 2017
Auckland Blues call up great Carlos Spencer as wildcard for Brisbane Tens
NZ Herald
Carlos Spencer and the return of the Blues' wildcard
2 Nov 2017
Carlos Spencer and the return of the Blues' wildcard
Stuff
Australian rugby is like a tortoise, 'slowly coming out of its shell' – Honey Badger
19 Oct 2017
Australian rugby is like a tortoise, 'slowly coming out of its shell' – Honey Badger
NZ Herald
Honey Badger's plan to attract interest to the Rugby Tens
27 Sep 2017
Honey Badger's plan to attract interest to the Rugby Tens
Stuff
Chiefs backline star Tim Nanai-Williams happy to face the heat in Brisbane again
4 Sep 2017
Chiefs backline star Tim Nanai-Williams happy to face the heat in Brisbane again
rugby.com.au
Tweaks to Tens in second year
30 Aug 2017
Tweaks to Tens in second year
Kyodo News
Wild Knights to once again represent Japan at Brisbane 10s
30 Aug 2017
Wild Knights to once again represent Japan at Brisbane 10s
Fiji Village
Fiji team will be sent to 2018 Brisbane Rugby Tens
30 Aug 2017
Fiji team will be sent to 2018 Brisbane Rugby Tens
The Courier Mail
Global Tens secure All Blacks star Julian Savea for next season's revamped tournament
29 Aug 2017
Global Tens secure All Blacks star Julian Savea for next season's revamped tournament
Populous
Suncorp Stadium's Latest Sporting Revolution
10 Mar 2017
Suncorp Stadium's Latest Sporting Revolution
The Courier Mail
Rugby's new tournament a big hit
13 Feb 2017
Rugby's new tournament a big hit
Sydney Morning Herald
Ten reasons the Tens are better than the Sevens
12 Feb 2017
Ten reasons the Tens are better than the Sevens